EXPLOSION-PROOF THERMOCOUPLE HEADS
What is a thermocouple?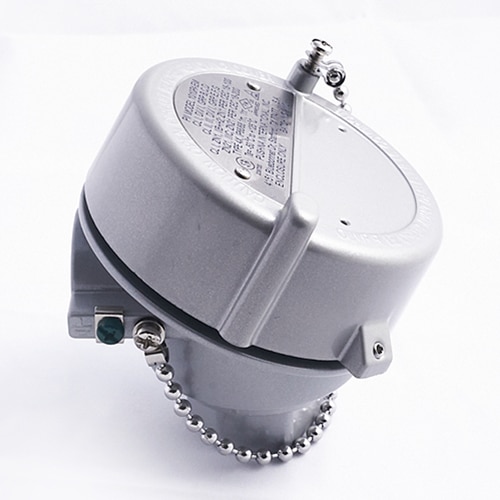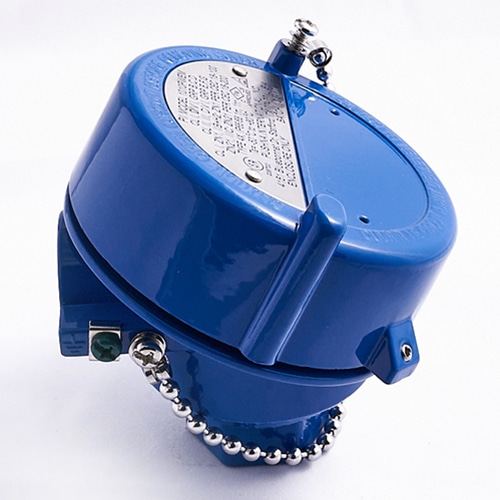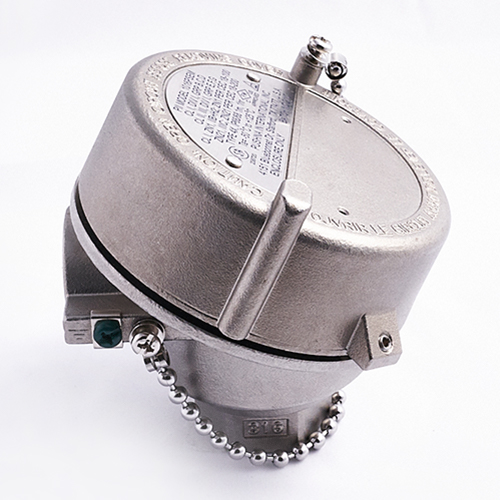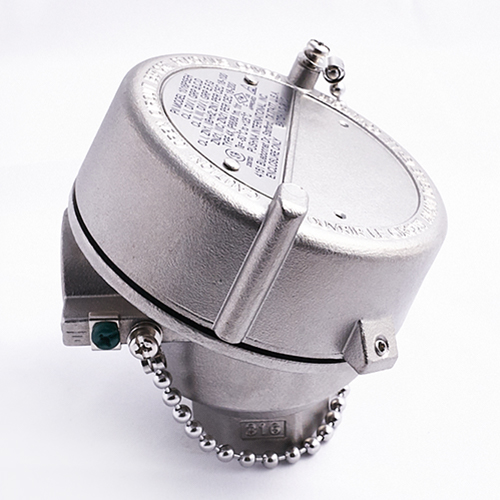 1010PAE                 1010PWE               1016PSEM                1016PSE
A thermocouple is a device designed for temperature measurement, based on thermoelectric effects, which allows it to measure temperatures above 2,000° C and below -250° C, depending on the materials with which it is manufactured. It is a circuit formed by two conductors of different metals or alloys of different metals, which are in the form of a cable and are joined at one end and separated at the other. When there is a difference in temperature at their junctions, an electromotive force is created, known as the Seebeck effect.
The electromotive force generated by the thermocouple is a function of the difference in temperature between the cold junction (the part that is separated) and the hot junction (the tips that are joined). Most thermocouples are made the same way and work on the same principle. They use a wide variety of metals, among the most common we find iron, copper, constantan, nickel and chrome; those designed for higher temperatures use precious metals such as platinum and rhodium.
A thermocouple is built with wires made up of very fine wires. The small wires are contained in a metal tube and electrically isolated from the outer tube to prevent any external electrical or static current from altering the temperature reading. They are usually immersed in a liquid that has a high level of heat conduction or are exposed to the environment to more easily read the temperature. Of the device.
When there is a change in the temperature of the tip of the cables, the electromotive force that it generates is represented in the form of a very low electrical voltage that most devices cannot read. This thermocouple voltage is fed into a controller that is part of the device and which interprets the signal. Generally the generated signal is amplified so that it can be read by the controller and converted into a temperature reading in Celsius or Fahrenheit, as required.